MediaAppearance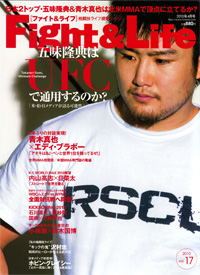 There is an article on WBC Muaythai activities and strategy talked between Chairman of New Japan Kick Boxing Association, Mr.Kyoji Saito and Chairman of MA Kick Boxing Association, Mr.Toshihiko Hashimoto in the April Issue of "Fight & Life".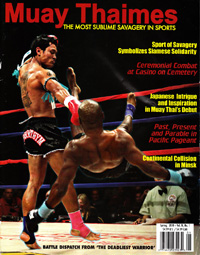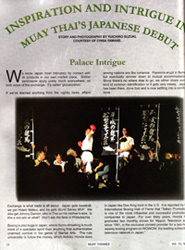 There is an article on "The first ever tournament of WBC Muaythai Rules and Regulations" total of 21 pages in only one magazine which feature on Muaythai only, "Muay Thaimes"
This article was written after I, Chisa Yamane, had send the letter to the editor on page 2 which caught editor's attention.
"Muay Thaimes" has been sold to many countries in Europe and Australia and will be sold at the news stands in the US from this Summer.
This is quarterly magazine and will keep putting an article on Japanese Muaythai fighters such as Kunitaka becoming first WBC Super Bantam Weight International Championship in last December followed by WBC World Light Heavy Weight Championship last month with Magnum Sakai vs. Kaiklai and MTAA Would Light Weight Championship with Tetsuya Yamato vs. Saenchai Sor Kingstar.
In case if you would like to purchase, please go to the web site below:
『Muay Thaimes』
Article of JPMC in "Bangkok Post" in Thailand dated March 30th 2008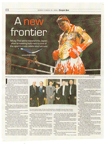 "Kakutogi Tsushin" (April 23rd issue) had an interview of Chisa Yamane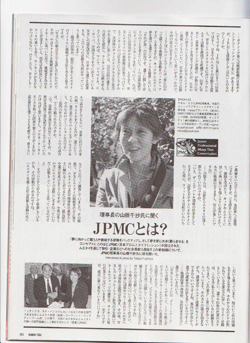 "Gong Kakutogi" (April 23rd Issue) page 82 and 83 column "Oshiete Kyojyu" had an article on JPMC.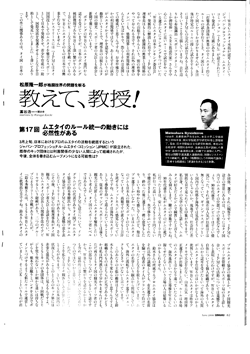 "Number" by Bungei Syunjyu ( ) had an article of WBC Muaythai Referee and Judge seminar.
Kyodo Tsuhisn dated had an article of Shunta being ranked in WBC Muaythai World Feather Weight.
"Tokyo Headline vol 363 "had an article on Genki Nakamura wining the fight in Jamaica.