スケジュール
WBC Muaythai Rules and Regulations Japanese Championship of 2011
We are pleased to announce that the WBC Muaythai Rules and Regulations Japanese Championship 2011, 「The path to the World Champion 2011」 will be held on October 2nd @ Koraken Hall, Tokyo, Japan.
The main events will be
WBC Muaythai Super Fight at 140lb.
WBC Muaythai Super Feather weight World Champion
VS
K1 Max 63Kg Japanese Champion of 2010
Jomthong Chuwattana
Tetsuya Yamato
(Yamato Gym)
Light Fly weight International Title of
WBC Mauythai Rules and Regulations
WBC Muaythai Mini Fly International Champion
VS
WPMF & WMC World Mini Fly Champion,
Girls S-Cup Tournament Champion
Denise Mellor
(England)
Erika Kamimura
(TARGET)
Other bouts will be
Japan Light Weight Title Match will be fought by Japan Light Weight Champion,
Rashata
VS
Masahiro Masuda
5 other title bouts are scheduled as well.
[The path to the World Champion 2011]

Date : 10/02/2011 @ Korakuen Hall, Tokyo
Time : Gate open @ 10:45am fight starts @ 11:00am
Tickets : VIP:¥15.000/SRS:¥12.000/RS:¥10.000/S:¥8.000/A:¥6,000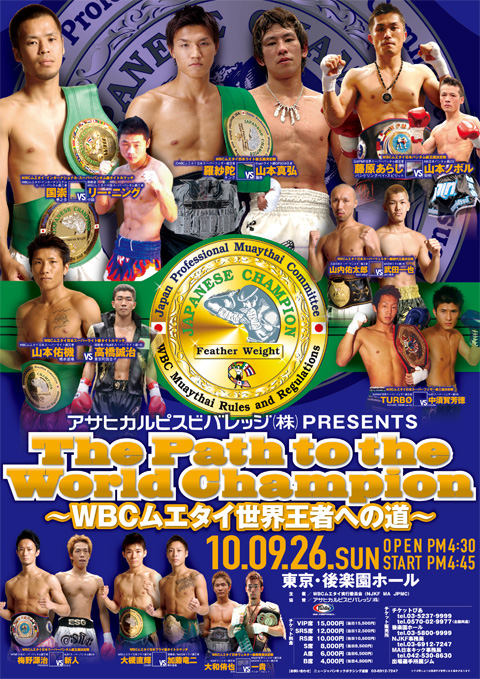 Name of the event :The Path to the World Champion
Date :September 26th 2010
Place :Korakuen Hall, Tokyo Japan
WBC Muaythai Japanese committee will be presenting 「The Path to the Champion – the road to WBC Muaythai World Champion」
There will be WMC Muaythai Japanese Championship and title match on 7 different weight divisions and Kunitaka, the International Super Bantam weight Champion will defend his title with challenger, Li Ning Ning, the Chinese Champion.
Challenge to the WBC Muaythai Light Weight World Championship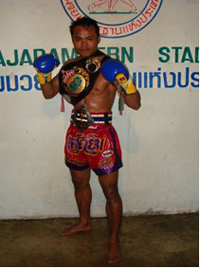 Hiromasa Masuda (Scrumble Shibuya) will challenge for the WBC Muaythai Light Weight World Championship in Hunun Island, China. The opponent is Jarunchai Dooddnimuan (Thailand)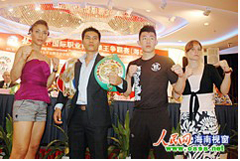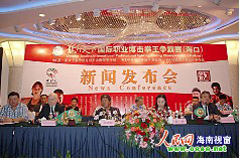 It will be the first Muaythai event held in Hunan Island, China where its island has been developed as first class leisure island in China.
The Largest Tournament in Thailand!!!
Soichiro Miyakoshi, WBC Mauythai Welter Weight Champion of Japan will be participating on the largest tournament of which fighters from 16 countries will participate.
The 1st prize winner will receive 2 million BTH and Isuzu pick up truck. The 1st contest will tale place on August 29th, and the 2nd contest will be on October 25th and the semi-final and final will take place on December 6th in Bangkok, Thailand.
Miyakoshi will fight with Arican from Turkey on the first fight.
The fights will be broadcasted live in Thailand y Channel 3.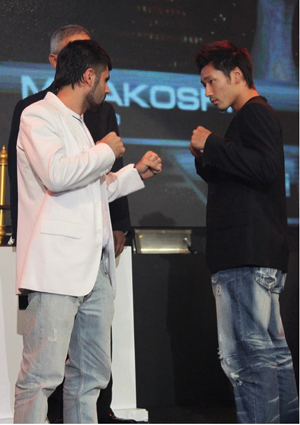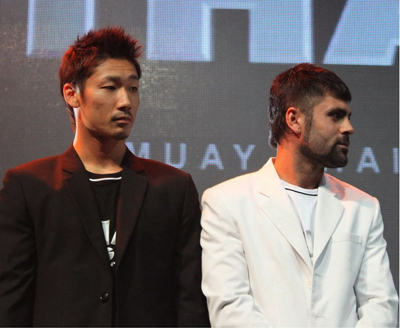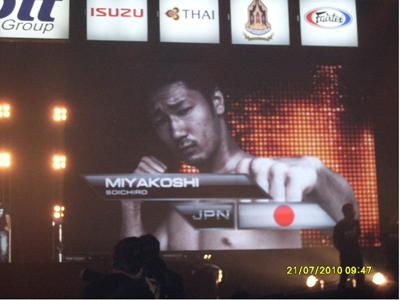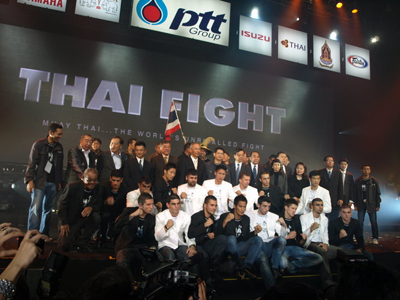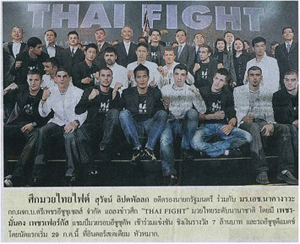 Thai Rath newspaper
"WBC Muaythai Rules and Regulations Japanese Championship Tournament"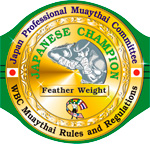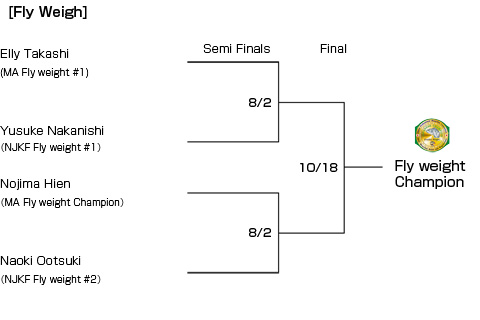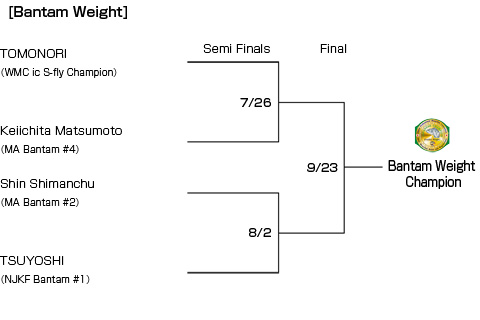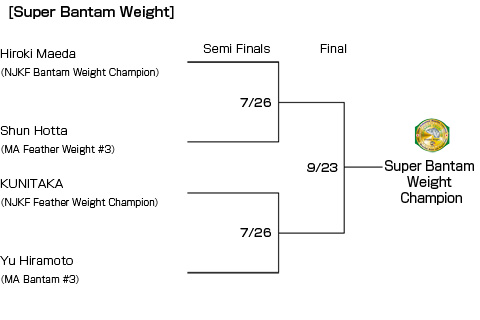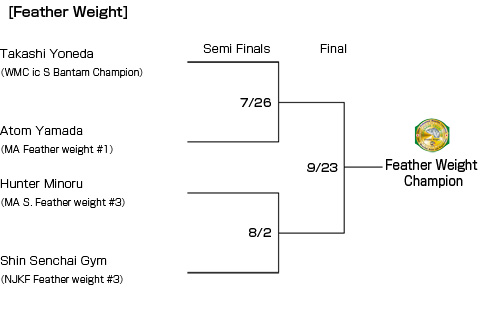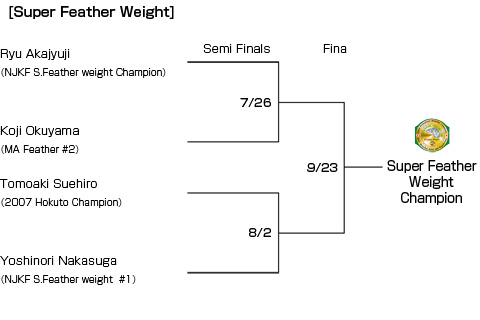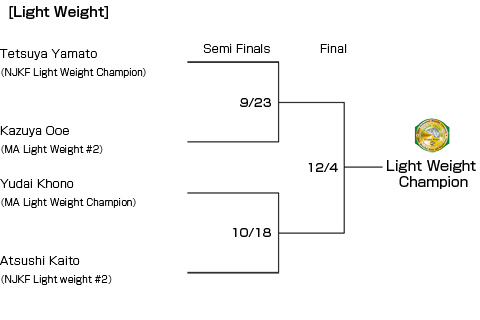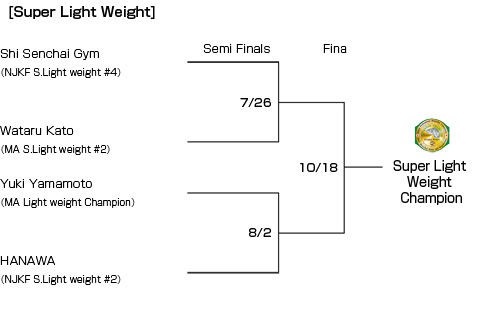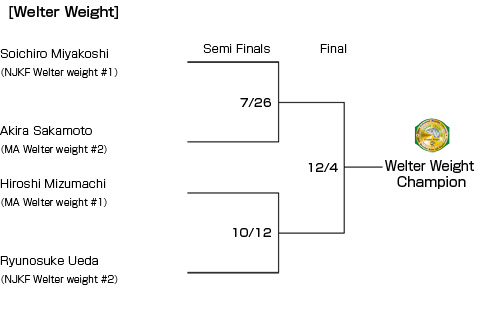 "Hero Legend – Charity Night Event" in Beijing China.
The big event "Hero Legend – Charity night" will be held in Beijing China at Olympic Gymnasium on January 18th. This event is the found raising event for the victim of Chengdu earthquake that happened last May. It is supported by Chinese government will be broad casted in China.
Many Martial arts federations including WBC Muaythai and JPMC will support this event. At this event, there will be 3 WBC Muaythai matches, which include WBC Muaythai Feather weight Champion, Jomthong against former WMAF Super Feather weight Champion Atom Yamada of Buyukai.
How an experthard puncher Atom will fight with young rising star, Jomthong. The exciting fight will be expected. There will be WBC International fight with Kevin Loss (USA) and (China) as well as WBC Super fight by WBC middleweight champion Lumsong Kram (Thailand).
Interview for who got the big chance to fight with the champion. The hard puncher Atom Yamada
-- So the fight with Jomthong is set in China on January 18th

Atom :

Jomthong is the super star among all Thai. Many Japanese likes to get a chance to fight with him, so this will be the big chance for me. To be honest, there was a little hesitation. But with my manager's I gave OK soon.

-- What is the impression of Jomthng fight?

Atom :

I have seen his fight on Internet. He is southpaw and has his own style who is very strong. It is also the WBC Muaythai rules this time. He will probably come with clinching which I would like to go with punches.

-- Jomthong is the Champion of WBC Muaythai

Atom :

Yes I am aware of. I would like to challenge the Champion and see how much I could fight with him. I am excited.

-- How do you want to fight?

Atom :

I would like to have an exciting match. I personally do not like clinching. I do not know how much he gets serious, but want to get him to fight with all of his power.
●WBC Muaythai Rules fights
"Road to Real King" January 25th 2009 at Korakuen Hall Tokyo Japan by New Japan Kick Boxing Federation
▼8th fight : Unified ranking fight WBC Muaythai Rules Light weight 3min. 5Rounds
Kazuki (Oguni/NJKF Light weight 3rd vs. Daisuke Watanabe (Daiken /MA Light weight 2nd )
▼9th fight : Unified ranking fight WBC Muaythai Rules Walter weight 3min. 5Rounds
Souichirou Miyakoshi (Kensuikai/NJKF Walter weight 2rd vs. Kazutaka (Master's Bit /MA Walter weight 2nd )